VA Loans
WHAT ARE VETERAN AFFAIRS (VA) LOANS?
The US Department of Veteran Affairs allows for a special type of mortgage, called the VA. VA loans allow veterans, military personnel, and surviving spouses to purchase homes with very little down payment and no private mortgage insurance. They also generally have a competitive rate of interest.
The program is available to American veterans, US military personnel, reservists, and selected surviving spouses and can be utilized for single-family, multi-unit, manufactured, and new-construction homes. Although the VA does not originate loans, it sets the guidelines for who can qualify, establishes the minimum requirements and guidelines under which mortgages might be offered, and the types of financially guaranteed loans that qualify the program.
The government created the VA home loan program to provide home financing for eligible veterans. It also helps veterans buy properties without a down payment. Qualified lenders may issue the loan. Veterans can get 103.3% financing with no private mortgage insurance (PMI), a 20% second loan, and up to ,000 in energy-efficient improvements through the VA loan.
The VA also pays a funding fee of 0.3% to 3.3% of the loan amount. Some may be eligible for financing, and others may qualify for an exemption. Veterans can borrow up to 103.3% of the reasonable value of the home for purchase. There is also no monthly private mortgage insurance (PMI), so more of the mortgage payment is used to qualify for the loan amount, which allows you to get larger loans for the same amount.
Veterans can borrow up to 100% of the property's fair value in a refinance where a new VA loan is created. Furthermore, a veteran can borrow up to 100.5% on a VA loan refinancing (IRRLL Refinance) if the loan is a VA Loan Refinance to VA Loan (IRRRL). An additional 0.5% is charged for funding a VA Interest Reduction Refinance.
Veterans can get VA loans that are larger than conventional Fannie Mae or conforming loans. The VA guidelines state that the VA will cover a mortgage if the monthly payment exceeds 41% of the gross monthly earnings and 28% for conforming loans, assuming the veteran does not have any monthly bills to pay. However, there is no limit on the Debt-to-Income (DTI) for a VA loan.
All factors fulfilled, veterans have received approvals with DTIs up to 80%, including a low Loan-To-Value (LTV), adequate residual income, income not used for loan qualification, and good credit.
VA LOAN HISTORY
In 1944, the original Servicemen's Readjustment Ac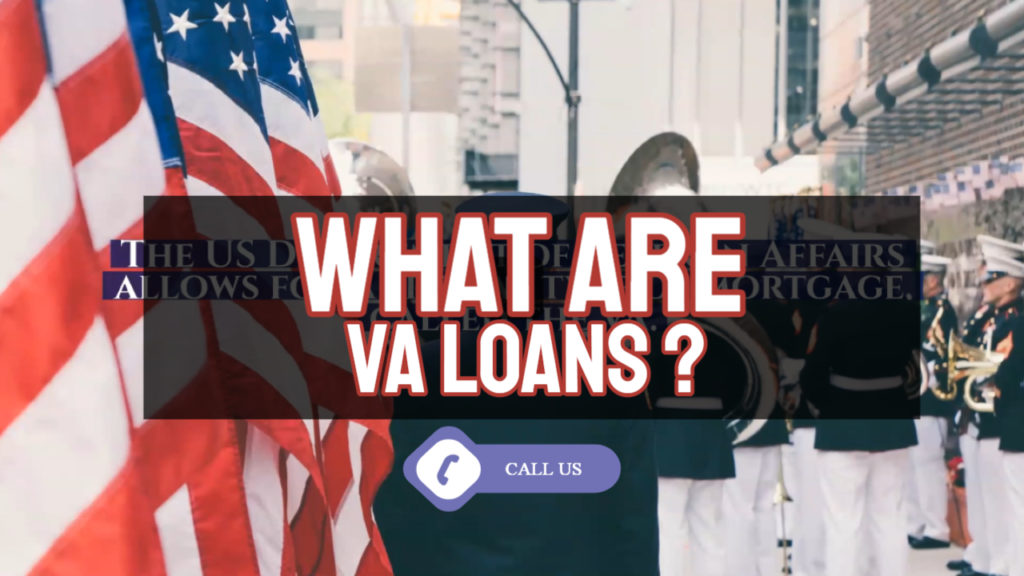 t was passed by Congress, which provided various benefits for eligible veterans. Veterans were particularly grateful for the VA loan guarantee program. The law, as amended, allows the VA to insure or guarantee loans made by lending institutions to veterans for home, farm, and business purposes. The government has insured more than 25 million VA home loans as of 2020.
The VA can make direct loans in some areas to purchase or construct a home or farm and the repair, alteration, or improvement of the residence. Private lenders have not been able to issue such loans in large quantities due to the terms and conditions of VA farm loans and VA business loans.
The Veterans Housing Act, 1970 eliminated all termination dates for VA-guaranteed loans, and this 1970 amendment provided for VA-guaranteed loans on homes. Recent developments include the Veterans Housing Benefits Improvement Act, 1998, which expanded and increased benefits for millions of veterans.
The VA loan guarantee program was only available to active-duty veterans until 1992. After an amendment, the program expanded eligibility to include National Guard and Reserve personnel, who have served honorably for at minimum six years. However, they will have to pay a slightly more funding fee to obtain a VA home loan.
The act does not allow the federal government to make direct loans, despite confusion and misunderstandings. After veterans have made their arrangements through normal financial circles, the government guarantees loans to ordinary mortgage lenders. After assessing the property, the Veterans Administration guarantees that the lender will not lose principal if the buyer defaults.
The Servicemembers Civil Relief Act, which is in conjunction with the VA's program, protects service personnel from financial troubles on their home loans that could arise from active duty commitments. It freezes their interest rates at 6.6%.
The Blue Water Navy Vietnam Veterans Act, 2019, temporarily increased the VA funding fee for veterans and active duty service personnel, starting 1 January 2020. The law eliminated VA county loan limits for homebuyers who have full VA loan entitlement. Purple Heart recipients were exempted from the VA funding fee.
The VA mortgage is now more important than ever. Many Veterans and military buyers have experienced great difficulty getting home financing after the Great Recession. Lenders tightened their lending guidelines due to the 2020 global pandemic.
VA loans have been a lifeline to Veterans and military homebuyers with higher credit scores and lower down payments in the past decade.
Although VA loans are special, they are not more complicated or burdensome than other types.
HOW DOES A VA LOAN WORK?
Although the US Department of Veteran Affairs does not issue VA loans, they make sure that applicants are qualified and approved for them by lenders.
Because of their simpler credit requirements, VA loans can be considered non-conventional loans. These loans offer many benefits over conventional loans. They have lower interest rates, more flexible borrowing requirements, and no down payment.
VA loans are open to veterans and active military personnel. These loans can provide 100% financing for the home's value. A VA loan is available to eligible borrowers for the purchase, construction, improvement, and refinance of a mortgage.
The VA establishes the criteria, determines the terms of mortgages available, backs the loan, and does not provide financing. Private lenders like banks and debt companies grant VA home loans.
Borrowers must provide a certificate from the VA to be eligible for a loan, which may differ depending on whether they are veterans or active duty servicemen. One can obtain the certificate from the VA website.
While some lender requirements must still be met, VA loans are generally easier to qualify than conventional loans.
The Government National Mortgage Association (GNMA), also known as Ginnie Mae, securitizes VA loans, Federal Housing Administration loans (FHA), and other insured loans by the United States Departments. The US government guarantees these securities against default.
DIFFERENCE ENTIRELY BETWEEN VA MORTGAGES AND CONVENTIONAL MORTGAGES:
The VA loan is the only loan that does not require a down payment, whereas conventional loans require that the buyer put down at least 20%, making it difficult to buy the right home for you and your family.
A VA home loan is free of private mortgage insurance that can help you save hundreds of dollars each month, depending on the amount you borrow.
The VA loan rates are usually lower than conventional loans and will help you save a notable amount over the span of your loan. The VA home loan allows you to apply for a loan even if you don't meet the criteria for conventional loans.
TYPES OF VA LOANS:
VA Purchase Loan: Veterans and military personnel can use the VA loan to buy new or existing houses with $0 down payments. VA purchase loans allow Veterans to purchase single-family homes or condominiums. They can also buy manufactured homes, multi-unit properties, and new construction. Lender policies and guidelines may vary, and these types of VA purchase loans may not be available from all lenders.
VA IRRRL: The VA Interest Rate Reduction Refinance Loan is one of two options available under the VA loan program, and most Veteran homeowners choose. These loans are also called VA Streamlines. They're low-cost, refinance loans, which in some cases may not require income verification, credit underwriting, or an appraisal. Only Veterans with a VA loan can use the VA IRRRL. The new valuation must be lower than the old rate with a time limit for recouping costs and fees. These factors ensure that the veterans receive the maximum financial benefit.
VA Cash-Out Refinance: VA Cash-Out refinances are available to qualified homeowners who can refinance their mortgages and withdraw cash from the equity of their homes. The loan is available to Veterans with or without VA loans. Homeowners who meet the criteria can usually refinance up to 90% of their home's worth. Lending guidelines and loan-to-value requirements may vary from one lender to the next. These loans are available to homeowners who do not need cash. Veterans with non-VA mortgages may use this option for a basic rate and term refinance.
VA Energy Efficient Mortgage: Veterans can borrow money from the VA to make energy efficiency improvements in their homes, which is part of a home purchase or refinance. A veteran can get up to $6,000 more to finance qualified improvements like heat pumps, solar heating and cooling, storm or thermal windows, and heat pumps. This option is not available to homeowners who want to buy appliances, window air conditioner units, or other non-permanent items.
ELIGIBILITY TO LOAN VA LOANS:
VA loans are available to those who meet the eligibility requirements, and they don't require any down payments. These loans also extend cheaper interest rates than other mortgage loans that are obtainable for similar terms. They don't require monthly mortgage insurance.
VA loans are more flexible than other mortgage programs regarding credit requirements, even though lenders may set their criteria.
VA loans are not available to everyone who has served in the Armed Forces. To be eligible, you must meet at minimum one of these criteria:
Have completed 181 days of active service in peacetime.
Have completed 90 consecutive days of active service during World War II.
Have completed more than six years in the National Guard or Reserves or for 90 days under Title 32, with at least 30 consecutive days.
Are the spouse of a deceased serviceman or a disabled service member. Although there are exceptions: you cannot remarry.
After verifying your eligibility for a VA loan, all you need is income, assets, and credit.
Property Type: Although VA loans are available for manufactured and condo-type properties, not all lenders will finance these types of property. You must make the home your primary residence within 60 calendar days. Furthermore, you cannot use a VA loan to purchase a vacation home or investment property. However, a VA loan can purchase a one-to-four-family home if an eligible member owns it.
Credit Score: Although the VA does not require that you have a minimum credit score to qualify for VA loans, lenders may vary in their requirements.
Income: Your lender will assess your debt-to-income ratio (DTI) when assessing your ability to repay the loan. Your DTI is the percentage of your recurrent income that goes towards paying off debt. The VA does not have any limits on your DTI. However, some lenders may.
VA Loan Limit: Although the VA does not limit your ability to borrow money, there is a limit on their guarantee, that is, the amount they will reimburse you if your loan defaults. The VA states that the maximum loan amount for a VA loan with no down payment is $548,250 and is applicable throughout most of the country. Higher limits may apply to high-cost regions. You may be eligible for a VA Jumbo Loan if you require a loan greater than this amount.
Down payment and assets: A VA loan is one of few loans that doesn't require a downpayment. You may need to meet certain requirements from your lender to get a VA loan with no down payment. They may ask for a higher credit score if your down payment is less than 10%. Keep in mind that "no deposit" does not necessarily mean "zero cost."
Funding fee: VA must pay a funding fee unless the veteran receives VA disability compensation. The VA cannot require that disability compensation be less than 10%, which is a common myth. The section does not allow for the collection of a fee from any veteran receiving compensation (or who would, but for the receipts of retirement pay or active duty pay, be entitled to receive compensation), or from any surviving spouse of any veteran (including those who died in the active military, naval or air force service) who have been awarded disability compensation. A veteran could request a refund of the funding fee if the date of the disability occurred before the closing of the home mortgage. The VA Funding Fee can be paid in cash or included in the loan amount. The loan may not include closing costs such as VA appraisal, credit reports, loan processing fees, title search, title, title insurance, recording fees or transfer taxes, survey fees, or hazard coverage, and the seller may pay these costs on behalf of the VA borrower. The funding fee covers the cost of taxpayers for most people who apply for a VA loan. The fee depends on the type of service you receive, your down payment, whether you are buying or refinancing, and whether you are purchasing or refinancing. The funding fee is exempt for spouses, disabled veterans, and Purple Heart recipients who are active-duty personnel.
Reserve funds: You will need to have the extra money in your bank for any loans not used for upfront costs to ensure that you can make your payments after the loan is closed. The cost of your mortgage installment (including principal, interest, and taxes) determines how much money you will have leftover. It is good to have enough funds to cover 2 months of your mortgage payments, even though it's unnecessary.
REQUIRED DOCUMENTS For VA LOANS
Veterans: A veteran must submit DD Form 214. DD Form 214 is a document that confirms your military discharge. Online, you can request your DD Form 214 by using the eVetRecs file system.
Active-Duty Members: If you are an active-duty military member, you will need a signed statement of service from your personnel officer or adjunct commander. You must include your full legal name, Social Security number, and birthdate in the statement of service. It should include information about your entry date, any breaks or discharges that you have taken from service, and the commander who provided the information. Before you apply for your COE, ask your superior to provide a statement of service.
Current National Guard or Reserve Member: A statement of service is required for current National Guard or Reserve members. Your statement must be the same for active service members for reserve and National Guard members.
Discharged member of the National Guard: For each period of National Guard service, discharged National Guard members must have NGB form 22, Report of Separation. NGB Form 23 Retirement Points Accounting is required as well as proof of your service. National Guard units are state-specific units, so there is no central record archive. To obtain your Certificate of Equivalence, contact the National Guard Adjutant General's Office for the state in which you served.
Discharged Member of The Selected Reserve: If you are a Selected Reserve member discharged, you must possess a copy of your annual Retirement Points statement. Also, you will need to provide proof of honorable service or discharge.
Surviving with Spouses: Surviving spouses without dependency benefits can get a COE certificate with your spouse's DD Form 214, your spouse's death certificate, and your marriage certificate. Additionally, you will need to complete the VA form 21P-534 ARE, accessible on the VA benefits site. If surviving spouses receive dependency benefits, they must print and complete VA Form 26-1817. After you have your evidence, there are a few ways to apply for your COE. Online applications can be made through the VA's eBenefits site, or you can also send your documents along with a completed VA Form 26-1880.
What is a Certificate of Eligibility (COE)?
A COE is a document showing your mortgage lender that the applicant for a VA loan is eligible. You must show proof of service to get a COE, depending on whether you are an active-duty military member, an ex-soldier, or a spouse.
ADVANTAGES OF VA LOANS:
Conventional loans do not offer the same benefits as VA loans. VA loans have many benefits, including lower interest rates, no down payments, no mortgage insurance, simpler credit requirements, and extra pluses for veterans with disabilities.
VA Loan Rates are Usually Lower: The government backs VA loans to carry less risk for investors and lenders, which means they typically have lower interest rates than conventional loans and is especially true for borrowers with poor credit ratings.
VA Loans do not require a down payment: The VA loan is one of the two main available mortgage options, which means that you will need less money up front and can save or spend the extra on home furnishings and other projects.
VA Loans can be re-used: The VA loan benefit is yours forever once you have earned it. The VA loan can be re-used multiple times. You can even have more than one active VA loan.
100% Equity Loan to Value: Refinancing your VA loan at a lower interest rate does not require equity. You can refinance your VA Streamline loan up to 120% of the value of your home for a lower rate or change your term. You can refinance even if you owe more than your home is worth.
Private Mortgage Insurance (PMI) not required: VA loans do not require PMI. PMI, or mortgage insurance on conventional loans, a lender might require you to pay if your down payment is less than 20%. PMI is a cost-saving measure that you can avoid paying. It will save you 0.5% to 1% per year until you reach 20% equity.
Lenient Borrowing Requirements: You can qualify for VA loans with a higher DTI than any other mortgage program major mortgage investors offer. With an adjustable-rate mortgage (ARM), the limit is 50%. However, with a fixed-rate mortgage, this limit can be as high as 60% if you have a median credit score of 620. Your mortgage payment cannot exceed 38% of your gross monthly income if your score is less than 620 but at least 580. Also, your total DTI cannot exceed 45%. The VA loan allows you to access 100% of your equity for a cash-out refinance, which is a major difference from other programs.
ADDITIONAL BENEFITS FOR DISABLED VETERANS
Disabled veterans have access to additional benefits beyond the standard VA loan benefits.
Exemption from Funding Fees: The VA funding fee is exempted for disabled veterans, which means they do not need to pay it during closing. You must be receiving disability benefits to qualify for this exemption, and it does not matter what level of disability you have. The exemption could save thousands of dollars for veterans and their surviving spouses. For example, if you purchase a $350,000 home, you could pay $4,000 to $8,100 in VA funding fees at closing, whereas this fee can be waived for disabled veterans.
Grants for Specially Adapted Housing: If your disability limits your sight or mobility, then a SAH grant may be available to you. You can use SAH grants to build a home specially designed for the disabled or can use it to improve the accessibility of an existing home. SAH grants are also available to pay the balance on an adapted house you have purchased, even if it is not eligible for VA grant assistance. You may be eligible for a grant of up to $90,364 in 2020. The grant can be used up to three times, as long as you have a disability. Additionally, the SAH is not a loan, so you do not have to repay it.
Access to Other Adaptation Grants: Temporary Residence Adaptation grants (TRA) are available to disabled veterans to make your home more accessible. Like SAH grants, you do not have to repay your TRA grant, making them a valuable tool for disabled veterans.
Property Tax Exemption: Property taxes are used to fund libraries, fire departments, local roads, and development projects. Disabled veterans can reduce the amount that they have to pay in property taxes. These tax exemptions do not come from the federal government and can vary from one state to another. To find out which exemptions you are eligible for, check with your local VA office. While some states provide an exemption for all veterans, others limit it to veterans receiving disability payments. In some states, disabled veterans are exempted from property taxes 100%.
What is the VA GUARANTY?
The VA loan is a federal program. However, the government does not usually make direct loans for Veterans. Private lenders, such as Veterans United Home Loans, finance the loan, while the Department of Veterans Affairs guarantees.
The guarantee protects the lender from a total loss if the buyer defaults. Private lenders are encouraged to offer VA loans with better terms than other mortgage options.
WHAT ARE VA LOAN LIMITS?
Veterans who are qualified and have full VA loan entitlements can borrow as much money as the lender will allow, without any down payment. Buyers with less than full entitlement to VA loans are exempted from the VA loan limits because they either have more than one active VA loan or lost one due to foreclosure.
IS A VA LOAN RIGHT FOR YOU?
If you are still unsure if the VA loan is the right one for you, then contact Todd Uzzell, our Mortgage Loan Officer, today! Get the personalized, detailed, and comprehensive Mortgage advice that you require.